</p>
As I am finishing my MPA, there are a few highlights and projects that I wanted to share with the Music On Pointe community.
I reckon that for many this past year has been challenging with limited social events, limited opportunities and hardly any arts events. However, it is important to recognize that art is everywhere and that we constantly live in a creative environment, surrounded by our own creativity and ways of expression. And this is why Music On Pointe is here, to connect communities from all over the world and to learn to understand each other's way of expressing while building trust and empathy. By looking at this Theory of Change, we would say that the ultimate impact would be to create world peace.
The past two years, I had the opportunity to learn more about the technicalities around how to achieve this and with this blog I wanted to share some insights into my work as "Dancing MPA."
When the academic years started, I became the co-lead of the Public Sphere Journal Podcast, which is a student led collective by the School of Public Policy. The first podcast was on systemic racism and we sat down with students from our cohort from different topics to hear what their experiences around this topic, whether directly or indirectly impacted.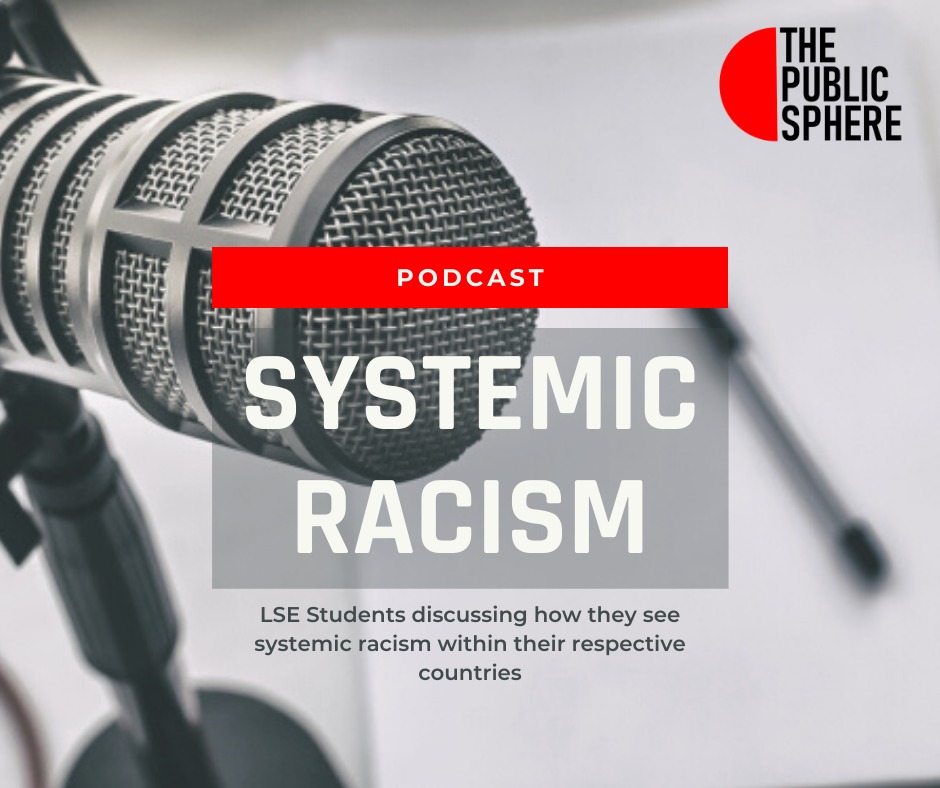 I have learned that listening to each other and learning about different people's experiences is one of the only ways we can feed into the above Theory of Change. So here are the links to the two parts:
And here is the general link to our soundcloud with more podcasts, we published this year.
I hope you enjoy listening to them and reflect on your own experiences.
Then, there was our Capstone Project, where I was able to work as research consultant for Plan International, an international organization that works for equal rights for girls. Our report summarizes the best practices around Comprehensive Sexuality Education and just as I am publishing this blog, we will have accomplished our presentation to the client. The methodology of our research included literature reviews and key informant interviews of all regions of the world – Latin America, the Global North, West and Central Africa, East and South Africa, Asia and the Middle East.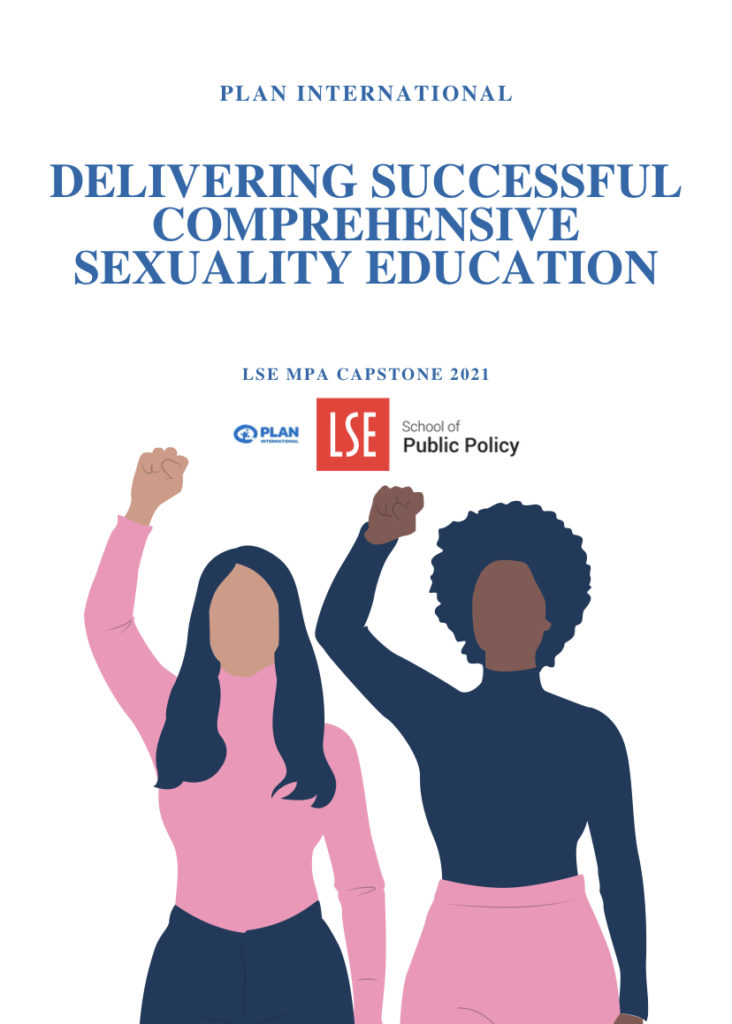 All in all, we found that there is no best practice of CSE but rather contextualized approaches to CSE are the most successful. As well as the engagement of communities and creating a conversation around this topic.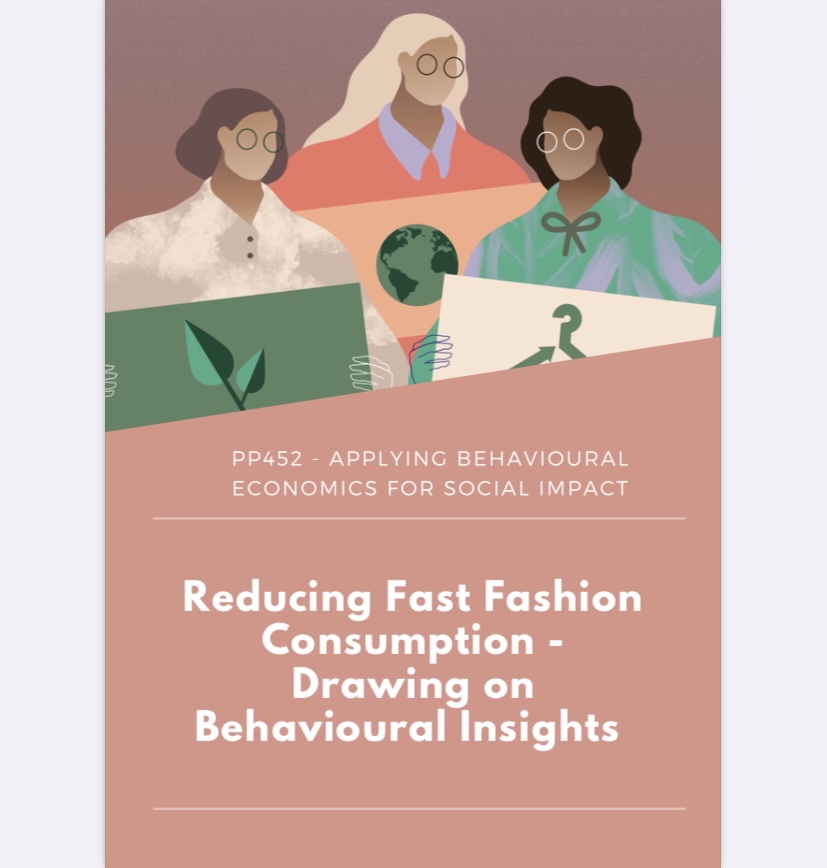 Another exciting report that I was working on, was for Behavioral Economics for Social Impact. With this report, my group focused on the puzzle of "Why do people still consume fast fashion when they care about the environment and human rights." And as we are on this topic, please watch the documentary "The Total Cost." You can also watch our testing video here:
Also these are some steps you can take to reduce the negative impacts of fast fashion: Raise awareness on these issues, buy from ethical brands or second hand, reduce fast fashion consumption, research the brands you buy from.
Lastly, I was happy, to be involved more with the Womxn's Network this year, I joined the policy review team where we looked at the effects of climate change on women within different areas in collaboration with the Women's Forum.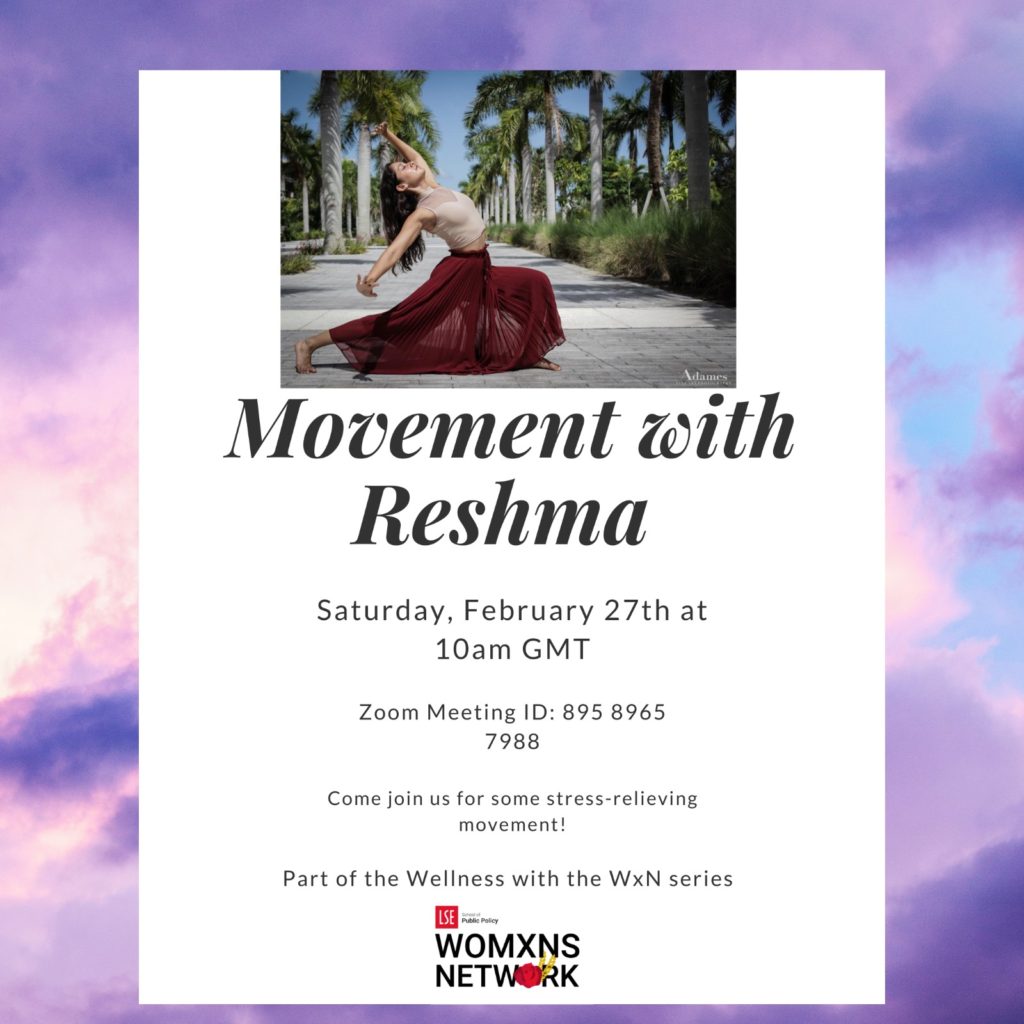 In addition, I was honored to continue my movement class through the Womxn's Network and host a mindful body workout class through this channel.
I hope this projects inspire you to dive into readings and conversations, to learn, to explore and grow through your creative channels.
Happy Spring, everyone!
Reshma – Direcor of Music On Pointe