</p>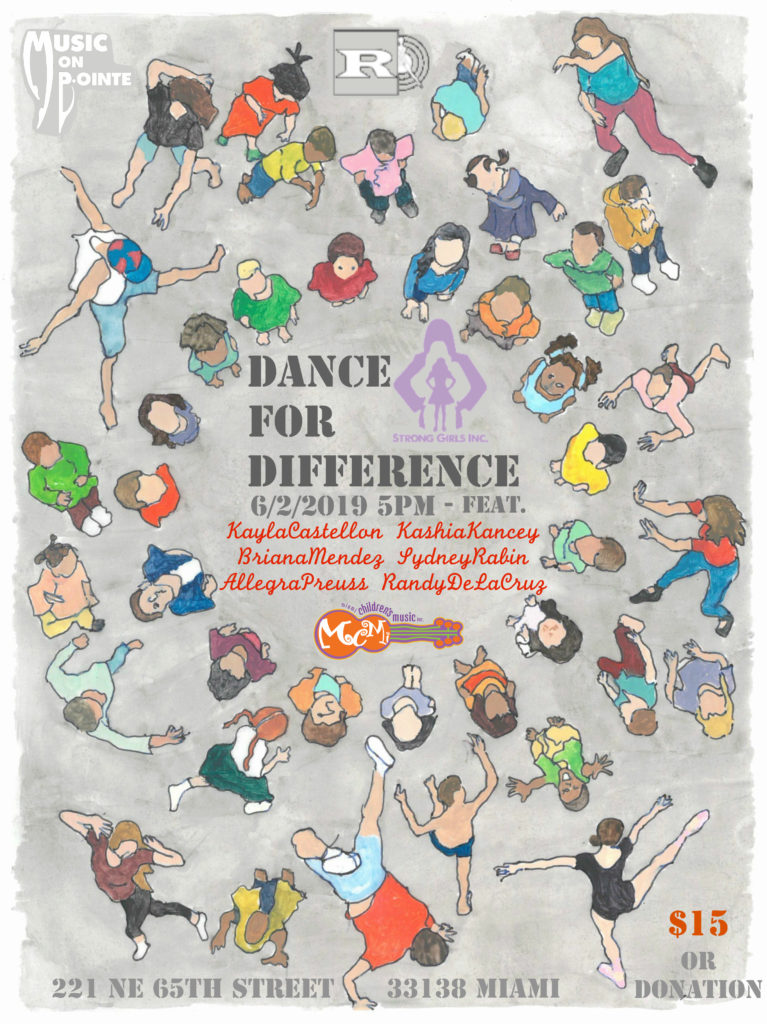 On June 2nd 2019, Music on Pointe hosted its second benefit event. This time, the event benefitted the local community of Miami, the 305. The focus was on Strong Girls Inc., whose mission is to eliminate the obstacles to higher education and career faced by girls in disadvantaged communities with the aim for these girls to graduate from high school with the capacity, determination and support needed to break the cycle of poverty.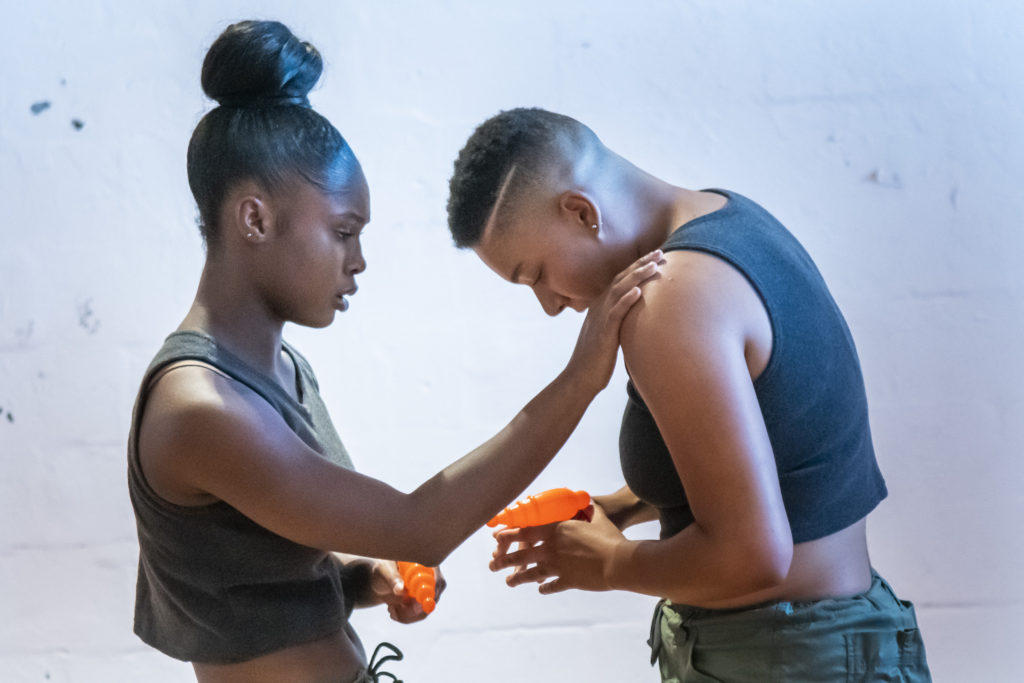 In order to help out for this program to expand, Music On Pointe brought together a group of six amazing Dance Artists, Kashia Kancey, Aeon De La Cruz, Briana Mendez, Sydney Rabin, Allegra Preuss and Kayla Castellon. The program started of with Kashia's thought-provoking work, "God, you hear me?," that talked about the effects of the prison system on minority races. The program continued with an excerpt of Aeon's work that premiered at Miami Light Project's 'Here and Now' program, exploring and questioning the relationship between perspective, perception and choreography in a visual context. Following, Briana and Sydney Rabin, both presented beautiful self-exploration standpoints of themselves within the community. Allegra, within her section, took the time to hone into her space, while also exploring the spaces of our audience and creating a communal moment for everyone, finding and binding connection between all of us. Kayla closed the program with a creative collaboration with her musician, Quianna. In addition to this program, Music On Pointe hosted a small raffle, as well as light refreshments and photo opportunities with our very own banner featuring Music On Pointe X Reshmadanse.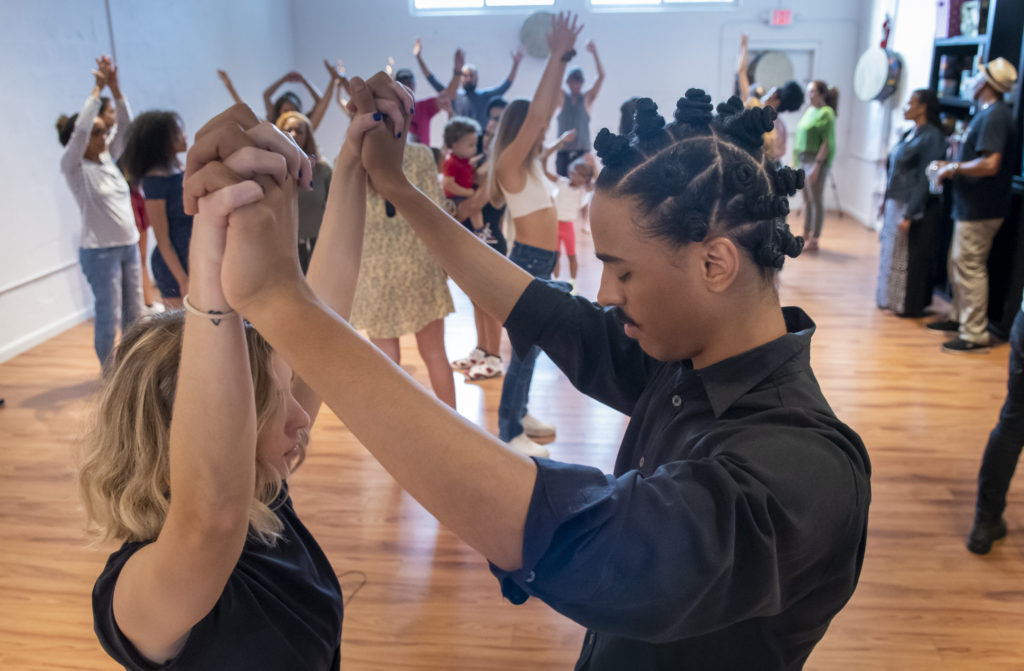 All artists as well as all helpers are a fantastic addition to Music On Pointe. After our Music concert in Philadelphia back in 2015, we are happy to have welcomed performing artists to the team this year. Music On Pointe travels with its projects to make a difference in several communities, where our director and founder, Reshma, sees it most necessary to help out. We build connections with the places we travel to and re-enforce community building with our projects around the world.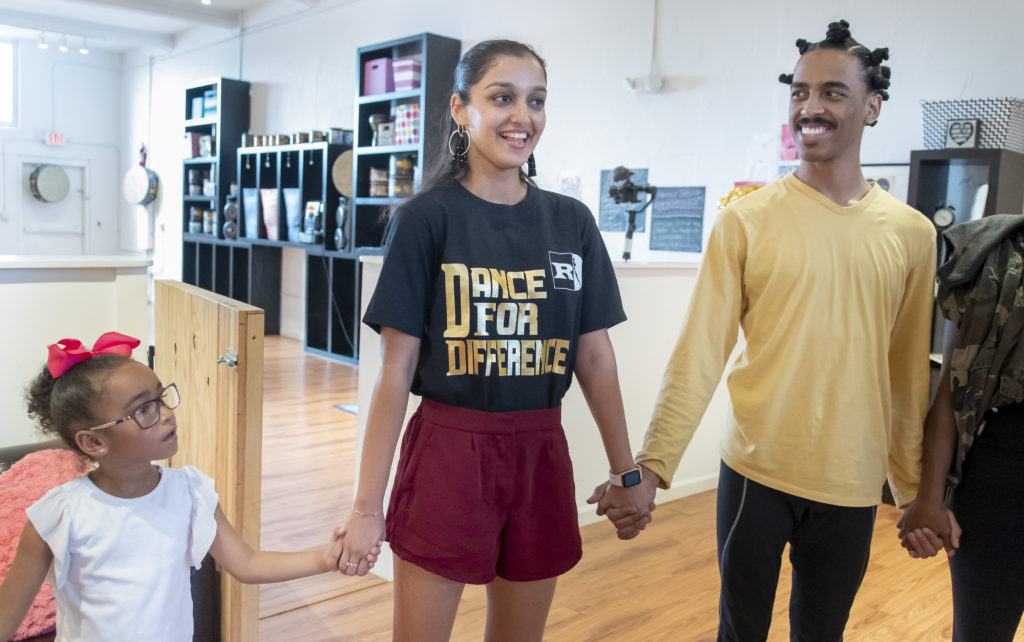 Let's see where we meet next time. Sending love.
PS: Here is a link to our recap video: https://vimeo.com/reshmadanse/dancefordifference
Enjoy!